Crich WWII Home Front (Cancelled)
April 12 @ 10:00 am

-

April 13 @ 4:00 pm
Event Cancelled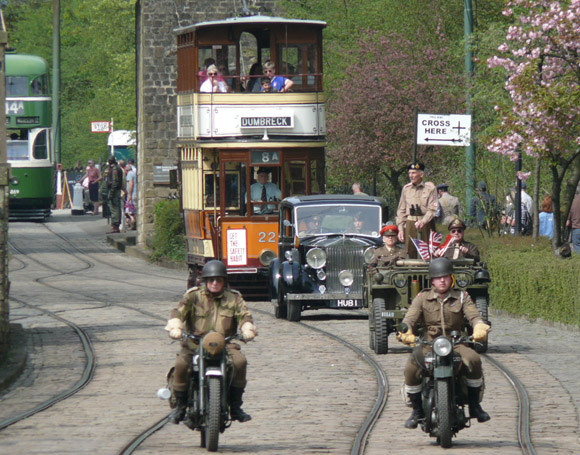 Take a trip back to the early 1940's Britain on the Home Front, with re-enactors, live music and vehicles from pre-1946 mingling with vintage trams and taking you back to the World War II era. Open from 10am until 5.30pm each day. Download the event leaflet here:  World War II Easter 2020
If you would like to book in as a re-enactor or veteran or bring a vehicle built prior to 1945, please download, complete and return the booking forms below.
NEW 2020 Re-enactor Form WW2 April
NEW 2020 Vehicle Form WW2 April
NEW 2020 Veteran Form WW2 April
We are now full for traders for this event. We still have availability at our World War II event on Saturday 8th and Sunday 9th August 2020 if you are interested in trading. Please see: https://www.tramway.co.uk/whatson/world-war-ii-home-front-6/
Download entry form 2020;
Met Office Weather Forecast for today
Please note:- all event listings are correct at the time of addition to this website, the TCCD accepts no responsibility for event detail changes and it it the responsibility of the individual to check with the event organiser BEFORE they go to an event.  Where available a link to the organisers website or contact details have been provided on this site and it is the responsibility of the individual to use the contact details to check with an organiser BEFORE the event.
LET US KNOW ABOUT AN EVENT NOT ON OUR CALENDAR -If you know of an event not on our calendar then please e-mail either our club Chairperson or our Rally forms coordinator.  Please remember to give us as much detail as you can such as – Date, opening times, location, organiser, contact details, website etc etc.